February was a month of farewells – and it semms to be continuing into March, with today's sad news of Jeanette Fitzsimon's sudden death yesterday evening. She was truly a remarkable woman who did so much for Aotearoa and the entire planet, and beautifully demonstrated how to be strong and staunch yet also kind and humble. R.I.P. Jeanette.
During February, I seemed to be surrounded by death. It began almost as soon as we arrived in Dunedin, with the death of musician Andrew Brough. Andrew was at Logan Park High School two years ahead of me, and I remember him from the school musicals (in particular when he took the lead in West Side Story) and bands including the Blue Meanies, the Orange, and (where he became most famous) Strait Jacket Fits.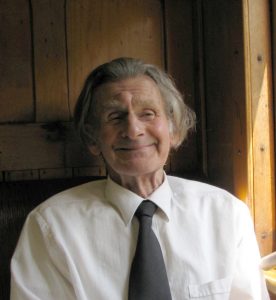 I have heard that he was depressed, that his death was suicide, which is very sad. A week later, my dear old 89-year-old uncle Ian died, unfortunately two days before we were travelling up to see him. Instead, we arrived in Levin to organise a funeral and begin the big task of emptying his house and closing up his life. There is always so much work around a death – the legal requirements, the production work of the funeral, and the sorting, archiving, disposing and cleaning up of a lifetime. I am reminded of clearing Sally Rodwell's house after her death, the immense sadness of literally shovelling into the landfill things that she must have valued in her life. We leave behind us the legacy of our work but also the detritus that every life generates. I see my mother, and others of her generation, consciously sorting, giving away, discarding, reducing as much as possible so as to lessen the burden on whomever the task of cleaning up falls. Alas, dear uncle Ian was the opposite – he kept anything that might be possibly useful, as well as just about everything that probably never would be useful!
While in Levin for the funeral, we had the gift of a lovely holiday house at Waiterere Beach to stay in. We arrived late one evening and in the darkness I saw a small shape on the deck in front of the sliding glass doors that looked like a bird. In the morning we were able to identify it as a young tui, apparently killed by flying into the glass. The next day at Ian's house we were greeted by a large dead rat on the front path. Returning to Dunedin, we encountered first one dead hedgehog on my mother's neighbour's driveway and the next day another, squashed on the street near her house.
And then came the news of Mette Jensen's death, in Holstebro (Denmark): Mette was a volunteer at Odin Teatret, as well as at Teatret OM in Ringkøbing (and no doubt many other things that I don't know about). I met her in 2001 when I first attended the Transit Festival, and after that we saw each other every couple of years as I collaborated with Teatret OM and continued to participate in the Transit festivals at Odin. Mette led a team of dedicated volunteers who ensured that nobody went hungry and everyone had enough coffee throughout festivals and big productions. I remember Mette driving up to where we were rehearsing outdoors in Vinderup in 2003, opening the back of her station wagon and delivering trays of food to the large group of hungry thespians. It seemed magical, as we were all so focused on the work that food was the last thing on our minds – until suddenly we were ravenous and then, there was Mette: smiling, laughing and feeding us.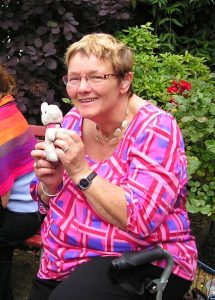 It was Mette who gave me the famous rabbit (arctic hare, to be precise) Zečica Jensen. My birthday occurred during that same project in 2003, and Mette surprised me with a nicely wrapped present. Inside I found Zečica – with a WWF tag on her ear, which highly amused me, as I come from a country where rabbits are a pest, not an endangered species to protect. The Serbs cried, "Zečica! Zečica!" so that was clearly her name, and ever since then Zečica has loved returning to Denmark to visit Mother Mette.
Mette approached life with a smile and a laugh, despite her personal challenges, and was always willing to help, to find solutions, to bring people together. She welcomed people of every nationality into Denmark, into her home and into her heart. She will be hugely missed by her friends all over the world.
As I digested the news of Mette's death, my phone rang and Cathy tearfully informed me that she'd had to put Tigger down that morning. Fifteen years earlier, Cathy had adopted Tigger from a litter of kittens that had been rescued from a box in a river by a dog, and taken to the SPCA. It was peak kitten time and the SPCA had no room for more, so Ayla, who was working there at the time, brought them home – a young mother cat and four kittens whose eyes were not even open yet. We cared for them until they were old enough to go to new homes, and Tigger was the only one that we were still in contact with. Coincidentally, Ayla had dropped Andy and I off at Cathy's house the week before, and had seen Tigger for the first time in more than 10 years; just in time, unlike my visit to Uncle Ian.
Chapters close, stories end; we lay our loved ones to rest and cherish the time that we had together and the ways that they helped to shape our worlds.