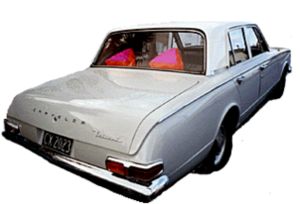 AP5 Chrysler Valiant, 1964, 3.6L slant six motor,
5 owners and no, she's not for sale.
Read about our 10th Anniversary Tour or scroll down for more pics.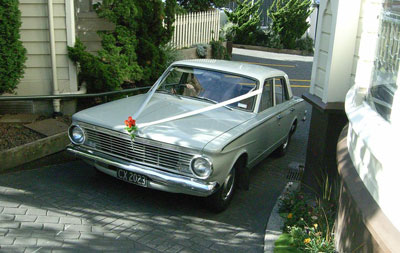 Wedding of Cathy Knowsley & Jo Scott,
Wellington, 28 March 2009 (above and below).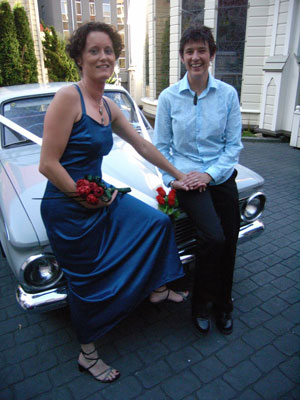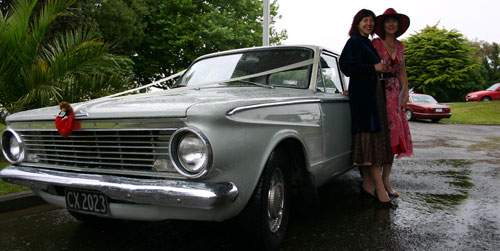 Wedding of Tony Foggarty & Lian Hathaway,
Eketahuna, 28 February 2009 (above)
and the morning after (below).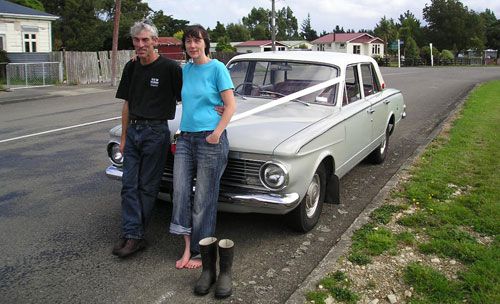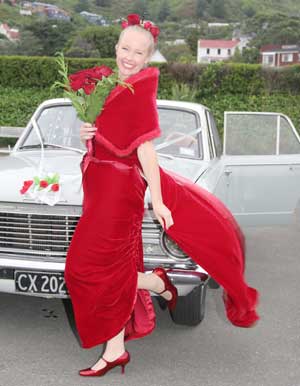 Wedding of Emily Buttle and Matthew Simcock,
Wellington, 31 March 2007 (above & below).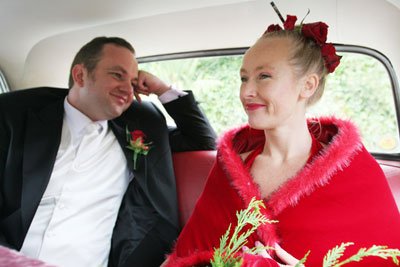 Her first wedding was that of Jamie Lean and Eleanor Aitken,
at Circa Theatre, Wellington in April 2000 (below),
where she led a convoy of three Valiants.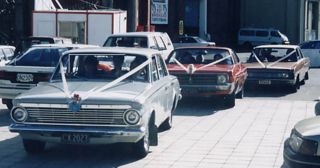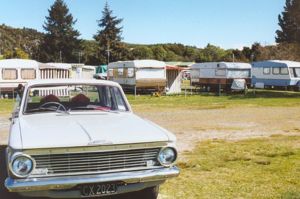 Her name, Lucy, is from The Lion, the Witch and the Wardrobe:
when the children are crowned kings and queens of Narnia at the end of the story,
they each receive a special name: Peter the Magnificent, Susan the Gentle,
Edward the Just and Lucy the Valiant.