My work is currently featured in two exhibitions – although neither is quite the usual kind of exhibit.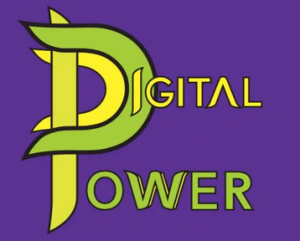 One exhibit is an article, featured in Digital Power: Activism, Advocacy and the Influence of Women Online. Curated by the wonderful Kathy Rae Huffman, this online exhibition is part of Siggraph 2020 and showcases an inspiring selection of work – it's an honour to be part of this line-up. My contribution, Networked Conversations as Activism, was originally written for the online magazine interact, and looks at the effectiveness of online activism through cyberformance, in particular in the projects make-shift and We have a situation!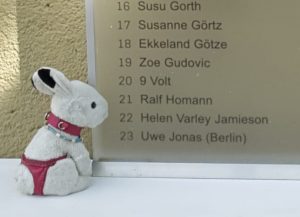 My other current exhibit is, in fact, an absence. When I was invited to contribute to the fifth KloHäuschen biennale with something representing my current project, I had to confess that I was trying to have a sabbatical, trying not to work. Trying – but I was in New Zealand and we'd just been plunged into lockdown, thanks to the pandemic, and the world was rushing to get online. What is a cyberformance artist on sabbatical to do in such a time? The resulting text, My sabbatical got hijacked by the pandemic, appears in the online information for KHBi5, and in the catalogue there's a section of the poem and where all the other artists have an image, I have a blank page. Where all the other artists have an object or image in the beautiful miniature gallery, I am absent; perfectly appropriate for the cyberformance artist, who is always performing absence.
KHBi5 closes today, but the website can still be visited, and Digital Power has just launched and will remain online. Check them out – my work is in very good company!